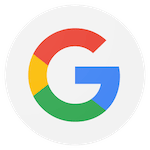 I woke up on January 1 this year and felt good. I wasn't panicked about my body and my fitness goals, nor was I in a shame spiral about unachievable New Year's resolutions - that is largely due to my work with my personal trainer Sean at PT in the D. Since beginning work with Sean late last summer, I feel more in control, focused, and motivated about working out. For the first time in my life, I've made goals, stuck to them, and crushed them thanks to Sean's encouragement. Sean keeps me accountable, which is obnoxious at times, but it has worked wonders. The PT in the D community has been pretty great, also. This isn't your big box fitness center - everything is curated to the individual. For me, one-on-one training sessions at the studio were a sizable financial investment, but feeling and looking like how I do now is priceless. If you're honestly ready to take control of your physical and mental health, look no further than PT in the D.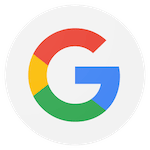 Robert has been great to work with. I've been training virtually with him for the last year and gotten a lot out of it. He's made home lifting routines that are tough, keep things interesting, and have helped me get stronger. Highly recommend.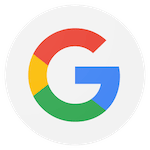 I have been working out with Robert for almost 8 months now (mostly via weekly zoom session) and I am in a much better place than I was when I started. Robert has helped me work around various ailments and tailor a gym routine that works for me. He takes the time to ask questions and understand the how and the why, and has great suggestions, exercises, and stretches that he will incorporate into my routines to help me ensure that I can keep the positive momentum going. He has helped me correct longstanding exercise form issues that had been established that likely had been contributing to some of my issues. I trust Robert and his staff and would highly recommend Robert to anyone looking for a trainer in the Detroit area.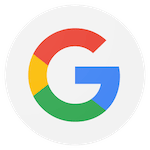 Robert and Sean are great. They make it easy to workout by giving me a workout plan every month. They always have great advice to help me hit my fitness goals. And I love having a set group of workout buddies to help get through the tough exercises. Can't recommend PT in the D enough.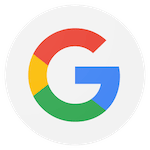 I've been going to PT in the D for several years and am extremely pleased with Robert and Sean. They take an active interest in your progress and make your workouts meet your needs and goals. I highly recommend PT in the D.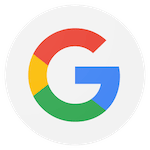 Robert is extremely knowledgeable and takes a big picture view of health that prioritizes consistency and long term sustainability. This means having a plan that works for your day to day life, which has helped me stay consistent for six years now. No other workout strategy has ever lasted me so long and with such great benefit. I couldn't recommend more.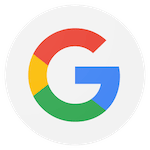 Following a year of physical therapy, I had hit a plateau in my injury recovery and wanted to level up my fitness journey. I started working with Sean in January twice a week and have seen such an improvement over the past 4 months with balance, strength, and flexibility. Thank you, Sean and PT in the D!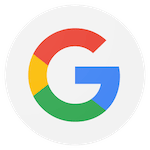 Worked with Rob for about 2 years. I had not worked out consistently nor knew how to do forms correctly prior to working with Rob. He helped create a workout and nutrition plan that fit my climbing lifestyle, and was always flexible when life happened. He is very knowledgeable and extremely friendly (but also knows how to push you hard to meet your goals). Highly recommend PT in the D to anyone of all skill levels.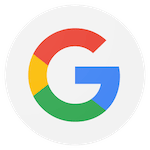 Would highly recommend! PT in the D is conveniently located in downtown Detroit and is a friendly environment to achieve all of your fitness goals. Robert is a pleasure to work with and prepares personalized workouts based on your individual goals. Whether it's a one-on-one session or with a small group, I appreciate that there are many flexible options to fit any schedule. I also appreciate that Robert teaches you the proper technique for the wide variety of exercises and pays close attention to your form to make sure you are doing them correctly and safely. And the air bike.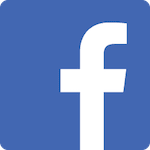 I've been working out with Sean and Robert at PT in the D for a little over two years now and highly recommend them to anyone looking to start up new, good activities and habits. Besides being great trainers, both of them look at the whole human they work with—from discussing eating habits to finding ways to help manage stress. There's a wide variety of personalized workouts, and the ability to work out in a small group environment brings additional support and encouragement.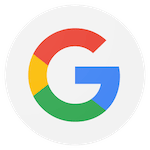 I've worked out with many personal trainers in my day and few are as dedicated and gifted as Robert. Each session is personalized and crafted for your individual needs. Robert has an excellent ability to focus and improve on areas of weakness and concern, all while giving constant positive reinforcement. The caring PT in the D community of clients he's created is a testament to all his hard work. I highly recommend PT in the D if you're looking for someone to improve your physical and mental well-being!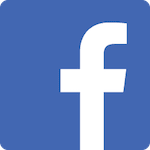 Robert is a dedicated and knowledgeable trainer. His commitment to his clients is a big reason why I have been able to consistently show up and stay focused for over two years. I highly recommend PT in the D to anyone regardless of age, goals, or fitness level.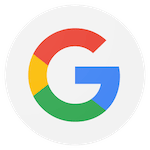 This is a fantastic personal training studio located right in the heart of Downtown Detroit. If you're looking for one-on-one training with a thoughtful, caring team of fitness professionals, this is your spot. I've been training at PT in the D for almost five years and I could not be happier with the quality of the sessions and the difference it has made in my fitness. Highly recommended!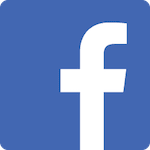 Ive been training at PT in the D for the past 3 years in group sessions (4-5 people). Before working out at PT in the D, I had never really made working out a priority, but I have integrated it into my weekly routine and now I hate to miss a workout! In the past 3 years I've grown stronger and feel more confident with my body. Robert and Sean also helped me to safely workout and recover after a fall down icy stairs 2 winters ago.
There's a big range of fitness levels snd personalities at the gym, but there is no judgement or ego. Everyone is rooting for you to be the best version of yourself. I really enjoy the community (and accountability) of group workouts at PT in the D.
Robert and Sean are exceptional trainers who will tailor a workout to the individual. The focus is more on strength training than cardio, but there is aerobic exercise in every workout.
I recommend PT in the D to anyone looking to add training into their weekly routine... especially those who live/work downtown!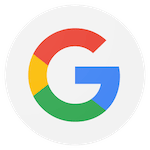 This is an amazing PT studio in the heart of Detroit. Robert could not have been quicker to respond or more friendly when I initially reached out. I met with Sean to start out and never had a better baseline assessment. 2 years later, Sean continues to customize my workouts and push me. He did an incredible job of working around my surgically repaired knee while strengthening the muscles around it to prevent further injury. It's a great studio with an even greater team of professionals.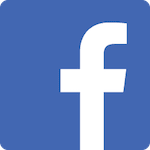 I started working out at PT in the D in January, 2018. Sean has been great to work with in both individual and group sessions. We set initial goals and then developed a workout plan to achieve those goals. Ten months in and I would highly recommend Sean and Robert to anyone looking to get started or continue to improve their workouts.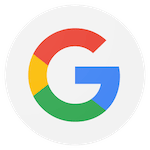 PT in the D has been a second home to my mom and I since they opened. Robert and Sean take such good care of their clients, they cater each individual workout to their client's needs and goals. Their continued dedication to research and knowledge of physiology and exercise keeps their skills fresh and they are always willing to adapt to your ever-changing lifestyle and aspirations for fitness and well-being. Robert and Sean are fun and good-natured and take the time the time to get to know their clients well, they've become like family to us and definitely take the pressure out of what could be an otherwise intimidating experience. Their willingness to work with your schedule, assistance in pairing you with another workout partner or placement in a group setting, and creation of tailor-made workouts that conform to your life, keep me excited to come twice a week and sweat it out in good company-it's become fun to catch up with workout buddies that I otherwise may never have met! I have found that since working out with PT in the D that I have maintained a steady weight and have become a mentally and physically stronger version of myself that is better able to tackle challenges at work and in life because of what I am able to accomplish in the studio.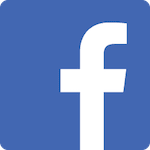 If you're looking for a personal trainer that works with you, look no further than PT in the D! PT in D offers individual and group sessions with individualized workouts to help you achieve your goals. Check out PT in the D as you make your 2020 Goals.